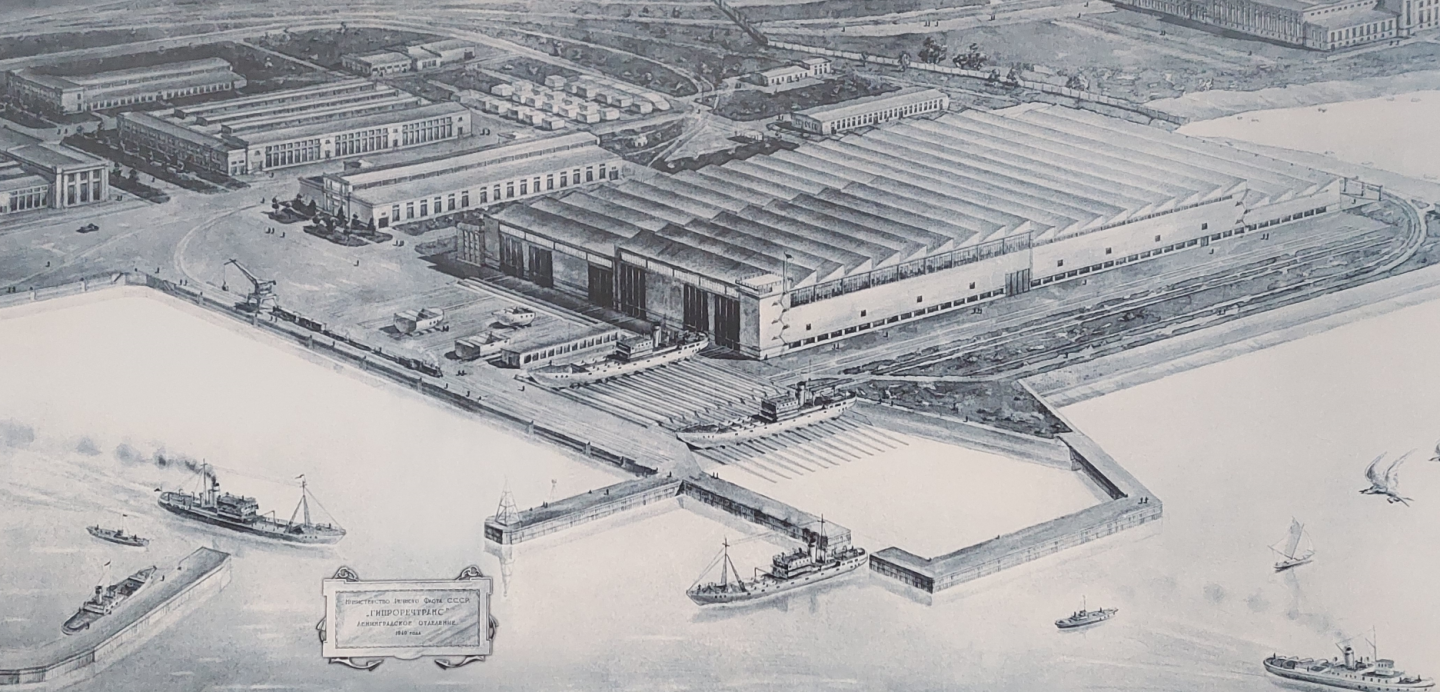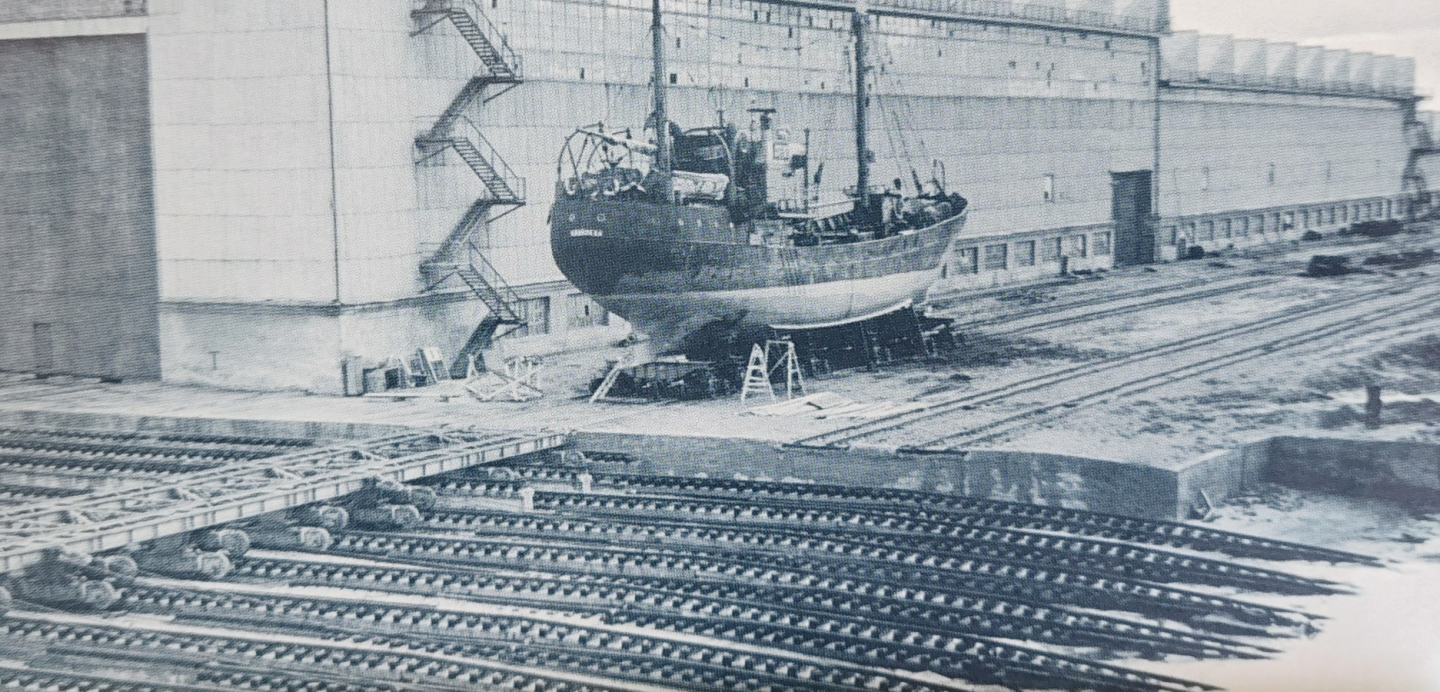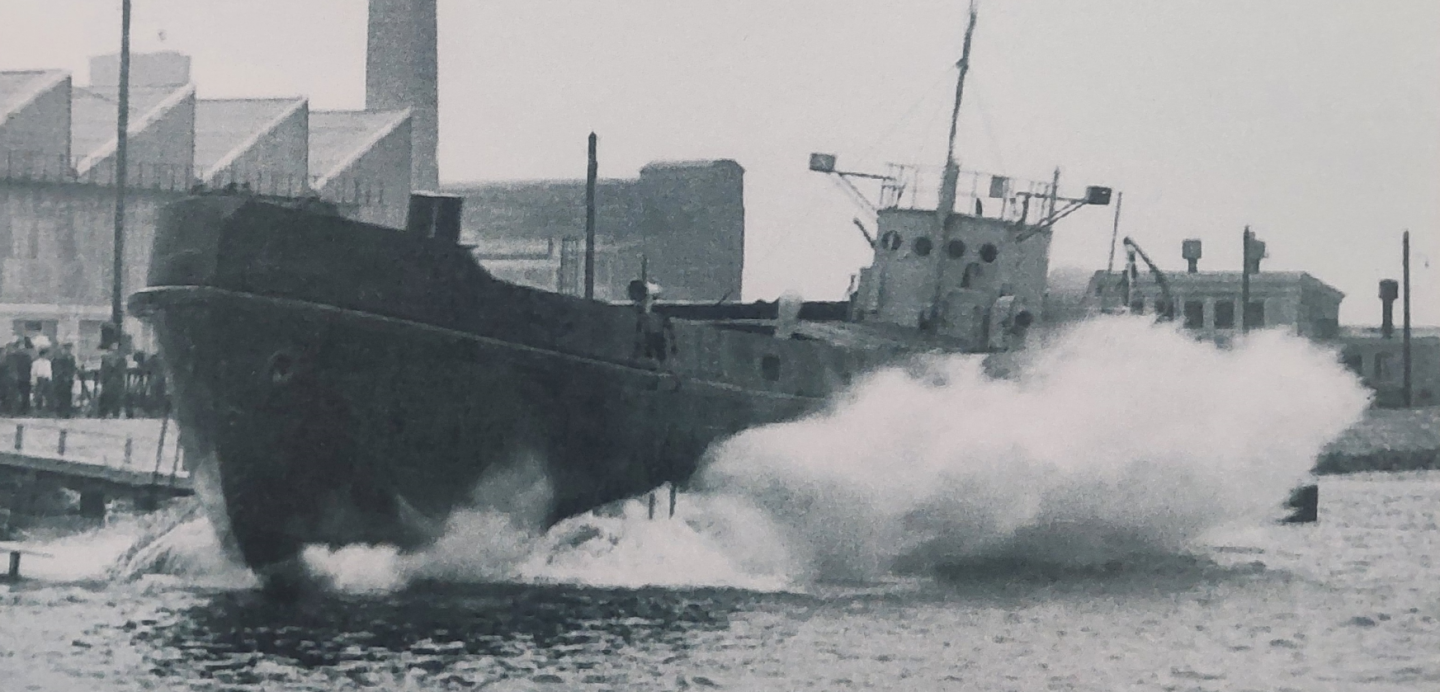 The Western Baltija Shipbuilding's history began in 1946, when was decided to expand and develop the country's shipbuilding sector. And the decision included construction of a shipyard in the Baltic Sea basin…
The construction of the Baltic shipbuilding yard commenced in February 1947 in the territory of swamps with deep channels and trenches. By June 1952 the shipyard was established although construction itself continued until completion in 1958.
The purpose of the shipyard was the construction of fishing trawlers. But the starting point, prior to the full manning and the building of the yard, was the production of barges. Shipbuilders laid down the first keel of dry cargo dump barge in October 1952.
Over the next several decades until nowadays, the shipyard grew and developed skills confidently by building over 600 vessels and marine constructions: floating docks and cranes, tugs, ferries, medium and large size trawlers, fish processing vessels, reefers, bulkers, dredgers, multipurpose vessels and many more.
In 1965 Baltic shipbuilding yard was renamed into "Baltija" shipbuilding yard as to distinguish yard in Klaipeda from one in Leningrad (nowadays – Sankt Petersburg) with the same name.
A "new era" for "Baltija" began in April 1997, when the majority of the yard's shares was taken over by Odense Steel Shipyard Ltd, a member of the A.P.Moller Group. Danish partner has invested heavily in the yard's modernization and the establishment of a design engineering center. This gave "Baltija" a substantial competitiveness boost in building market of turn-key vessels.
In 2010, the Western Baltija Shipbuilding was founded when the two largest Lithuanian ship building companies Western Shipbuilding Yard and "Baltija" shipbuilding yard merged. With united experience and a realization of potential strengths in projects, the Western Baltija Shipbuilding has become a strong and competitive partner and has become stronger in the area of shipbuilding business. In the following years, the company carried out modernization and automation by introducing advanced robotic systems in parallel with factory recommencement.
Today Western Baltija Shipbuilding is a modern shipyard offering a full range of services from conceptual design to "turn-key" solutions. Company is a part of Western Shipyard Group which belongs to the largest industrial holding in the Baltic Sea region – BLRT Grupp.