About us
Western Baltija Shipbuilding is a modern shipyard offering full range of services from conceptual design to "turn-key" solutions. Company is a part of Western Shipyard Group which belongs to the leading industrial holding in the Baltic Sea region – BLRT Grupp.
The main direction of Western Baltija Shipbuilding strategy is building "turn key" vessels, hulls and steel blocks. Our team offers accumulated experience and new ideas, which are recognized and valued by our world-known customers.
Western Baltija Shipbuilding, having implemented a huge number of different projects, is one of the most experienced shipyards in the Baltic region. Ice-free Klaipeda port allows uninterrupted business operations all over the year. High quality and on-time deliveries are secured by more than 350 highly skilled employees whose training and professional development is constantly being improved.
120 x 21 m covered hull assembly hall
3 covered blasting/painting chambers
800 m outfitting/launching/trial area
Please familiarize with our standard capabilities, however we are open & flexible to expand the boundaries and possibilities for Your project.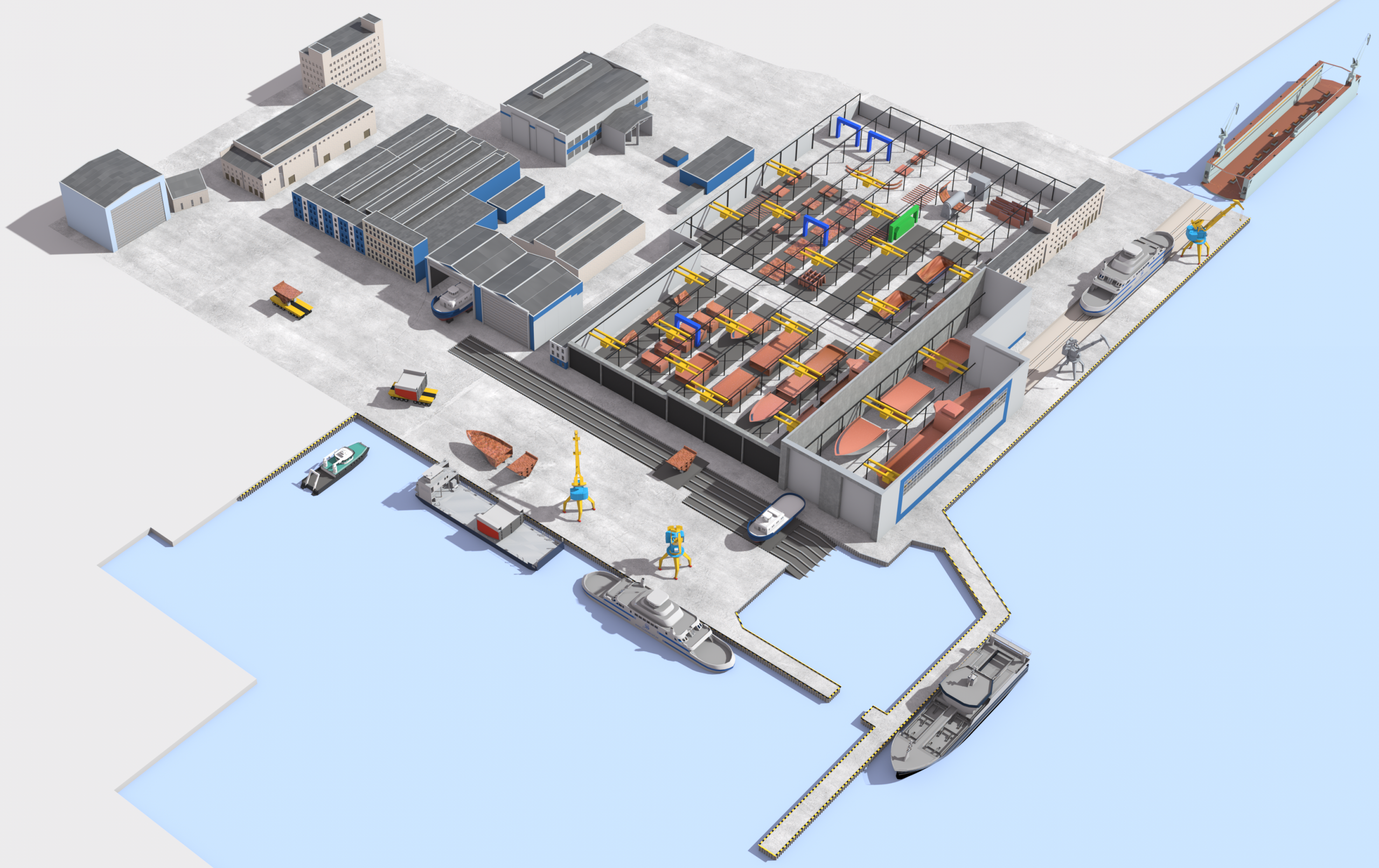 Certificates
Western Baltija Shipbuilding operates following the guidelines and rules of our Integrated Management System Policy intended to promote continuous improvement of production processes, maintain the high quality of our products and services, ensure occupational safety and reduce the environmental impact. The company is certified with:
The Western Baltija Shipbuilding's history began in 1946, when was decided to expand and develop the country's shipbuilding sector. And the decision included construction of a shipyard in the Baltic Sea basin…
The construction of the Baltic shipbuilding yard commenced in February 1947 in the territory of swamps with deep channels and trenches. By June 1952 the shipyard was established although construction itself continued until completion in 1958.
The purpose of the shipyard was the construction of fishing trawlers. But the starting point, prior to the full manning and the building of the yard, was the production of barges. Shipbuilders laid down the first keel of dry cargo dump barge in October 1952.